Florida Report – Weekly Roundup: High Noon at the Capitol Corral
Saturday, November 21, 2015
| | |
| --- | --- |
| DATE: | November 21, 2015 |
| TO: | USF & NRA Member and Friends |
| FROM: | Marion P. Hammer |
| | USF Executive Director |
| | NRA Past President |


Following my message is the news report from News Service of Florida and is how one media outlet handled what happened with the gun issues from this past week. It covers the Burden of Proof bills by Rep. Dennis Baxley & Sen. Rob Bradley, the Open Carry bill by Rep. Matt Gaetz and the Campus Carry bill by Rep. Greg Steube.

Thanksgiving week is approaching so we should pause and thank those who are working to protect Second Amendment and self-defense rights. The successes we had this week we owe to these Senate and House members. Please send them an email and acknowledge their support.

IN THE SUBJECT LINE PUT: THANK YOU for Supporting HB-169, SB-344, HB-163, and/or HB-4001

(To send your message to all just Block and Copy All email addresses into the "Send To" box)

,
,
,
,
,
,
,
,
,
,
,
,
,
,
,
,
,
,
,
,
,
,


Those who DID NOT stay loyal to the Constitution and the Second Amendment and the rights of law-abiding gun owners are listed at the end of the follow news article.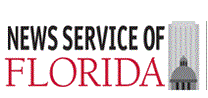 News Service Florida Alert System: 11/20/2015

WEEKLY ROUNDUP: HIGH NOON AT THE CAPITOL CORRAL
(Recap and analysis of the week in state government)

By BRANDON LARRABEE
THE NEWS SERVICE OF FLORIDA

THE CAPITAL, TALLAHASSEE, November 20, 2015..........One of the lobbying groups with the most firepower at the Florida Capitol is the National Rifle Association. It's rare, though not unheard of, for the organization to lose a legislative vote.

Which is why it was somewhat surprising to see a House committee shoot down a measure the NRA has backed for the 2016 session.

That was just one of a series of bills about firearms considered in Tallahassee this week, and in most cases the NRA managed to outgun its opponents.

But the gun-rights lobby and those who want more restrictions on firearms --- or just to keep the current ones --- were hardly the only people trading political fire in recent days.

Gov. Rick Scott was in a face-off with the Obama administration over whether to let Syrian refugees into Florida after a series of terrorist attacks in Paris that left 130 people dead. Intelligence agencies believe some of those involved in the attacks, claimed by the Islamic State militant group based in Iraq and Syria, might have used the flow of refugees from Syria's civil war to sneak into Europe undetected.

Meanwhile, the Legislature and voting-rights groups prepared for a legal shootout in a Leon County courtroom that will decide the future of the state Senate --- and could give Florida's downtrodden Democrats an opportunity to regain a foothold in Tallahassee after 20 years defined more or less by GOP dominance.

GUNFIGHTS GALORE

One of the most notable defeats of a bill in committee so far this fall came Tuesday, when the House Criminal Justice Subcommittee narrowly voted down a measure that could have made it easier for people to claim self-defense in shooting incidents.

Subcommittee Chairman Carlos Trujillo, R-Miami, joined four Democrats and Rep. Charles Van Zant, R-Keystone Heights, in opposing the measure (HB 169), which proposed to shift a burden of proof to the state in cases involving Florida's "stand your ground" law. The bill failed on a tie vote.

The controversial stand your ground law says people can use deadly force and do not have a duty to retreat if they think it is necessary to prevent death or great bodily harm.

Trujillo, a former prosecutor, said the law works without the proposed change.

"I'm sympathetic for the individuals who find themselves in bad situations, with bad facts and bad judges," Trujillo said. "But I'm also more sympathetic to women of domestic violence, young members of my community who are oftentimes killed, (and) individuals try to use a good law that was passed with noble purposes for very ignoble attempts."

But upon leaving the meeting, NRA lobbyist Marion Hammer said the gun-rights group will continue to push for the measure, even if it is dead for the 2016 session.

"It will be back until it passes, period," Hammer said. "In the meantime, the people can pay attention and elect people who are more sympathetic to them than prosecutors."

The NRA and Unified Sportsmen of Florida seemed intent on helping those people pay attention, sending an email to members calling Trujillo's actions an "orchestrated" betrayal of "law-abiding gun owners."

On the other side of the Capitol, supporters were trying to keep a similar bill (SB 344) alive. The Senate Criminal and Civil Justice Appropriations Subcommittee voted Wednesday to approve the Senate version, and the sponsor said the fight over the legislation isn't over.

"Everything is in play until Sine Die," said Sen. Rob Bradley, R-Fleming Island, referring to the Latin phrase for "without day" that marks the end of a legislative session. "I wouldn't describe anything as being the end of the road."

The week was far from a total loss for gun-rights supporters. Two other controversial measures --- a bill that would allow the open carrying or firearms in Florida and another that would allow guns on college campuses --- both moved closer to becoming law.

The House Justice Appropriations Subcommittee on Wednesday narrowly backed the bill (HB 163) that would allow the 1.45 million people in Florida with concealed-weapons licenses to openly carry.

The 7-6 vote came after language was attached to the bill that is intended to protect businesses and private property owners who don't want people to openly carry on their premises.

The specter of the terrorist attacks in France loomed over the hearing, at least for some supporters of the bill. Liberty County Sheriff Nick Finch said the state needs to give citizens every opportunity to defend themselves, "especially in the times we're living in."

"Look at what happened in Paris, France," Finch said. "Nobody was armed, so there is a lot of dead folks. It's ugly, but that's the facts."

Opponents argued the bill would hurt tourism and create public-safety issues.

"I buy the argument that this is a top-down bill and not one that cries out from the public for change," said Rep. Darryl Rouson, D-St. Petersburg. "I still don't get it, how does bringing more guns to a fight bring more safety?"

The following day, the House Judiciary Committee voted 13-5 to approve legislation (HB 4001) by Rep. Greg Steube, R-Sarasota, that would allow concealed-weapon permit holders to carry guns while out of their vehicles on state campuses.

The Judiciary Committee vote was the final step for the bill before it goes to the House floor during the session that starts in January.

"It's not about outsourcing campus police," said Steube, who pursued similar legislation that reached the House floor in the spring but got stalled in the Senate.

"It's about Greg Steube and other people that have served admirably and have a conceal-carry permit to be able to defend themselves and others," Steube continued. "That's what it's about, and no one can tell me I don't have the training to do that."

But Lake Worth Rep. Dave Kerner, one of five Democrats on the committee who opposed the bill, disputed that the measure is intended to correct an infringement on Second Amendment rights, as supporters have claimed.

"On this policy issue, it's very clear that nobody wants this save for some very passionate students that have come before us," Kerner said. "There is no groundswell of support for this bill. We've had people that rarely stick their neck out, in positions of high authority come out against this bill and this policy. And I think that we should be humble enough to defer to them."

SCOTT THROWS UP ROADBLOCK TO REFUGEES

Gun debates weren't the only ones influenced by the events in Paris. Scott announced he wants to close Florida's borders to additional refugees from Syria in the wake of last Friday's terrorist assault on Paris in which at least one of the attackers held a Syrian passport.

Scott advised U.S. House Speaker Paul Ryan and U.S. Senate Majority Leader Mitch McConnell in a letter Monday that the Florida Department of Children and Families, which receives federal funds, won't assist efforts to relocate Syrian refugees destined to be resettled in Florida.

As the move doesn't preclude federal officials from resettling Syrian refugees by working with local social-service agencies, Scott also asked in the letter for congressional leaders to prevent funding for such relocations to Florida or anywhere else within the U.S.

"As the federal elected body that exercises oversight and authorizes federal spending, please take any action available through the powers of the United States Congress to prevent federal allocations toward the relocation of Syrian refugees without extensive examination into how this would affect our homeland security," Scott wrote.

Some Republican state lawmakers, meanwhile, said they want Florida to crack down on cities and counties that provide "sanctuary" for individuals illegally in the country.

In one of a series of bills outlined Tuesday, government officials could face fines up to $5,000 a day for enacting policies or encouraging practices that could provide sanctuary to undocumented people. The proposal would also allow people who have been victims of crimes in sanctuary communities, committed by immigrants illegally in the country, to sue the local governments.

"We're just saying when the federal government asks for assistance, provide it," said Rep. Larry Metz, R-Yalaha.

But Maria Rodriguez, executive director for the Florida Immigrant Coalition, denounced the legislation as forcing local officials to "essentially turn in families who lack immigration status."

"Beyond the fueling of hate and racism that will further divide communities, this 'big brother is watching' bill actually strong-arms local government, at taxpayer expense, to go after its own residents," Rodriguez said in a press release. "It is not only costly; it will actually harm our safety by undermining the public trust."

STORY OF THE WEEK: The NRA suffered a rare defeat on a revision to the state's controversial "stand your ground" self-defense law, but otherwise continued pushing proposals it supports through the process.

11/20/2015 http://www.newsserviceflorida.com

This is the list of those legislators who DID NOT stay loyal to the Constitution and the Second Amendment and the rights of law-abiding gun owners

,
,
,
,
,
,
,
,
,
,
,
,
,

,
,


Source: https://www.nraila.org/articles/20151121/florida-report-weekly-roundup-high-noon-at-the-capitol-corral
#NRA #NaplesGunSchool #Naples CWP #CCW