Collier County Honor Flight's Mission FOUR departed from RSW (Fort Myers International Airport) on Saturday, October 25, 2014 in the early morning. Fifty treasured Veterans traveled with their Guardians via AirTran 1500 at 8:45 am for a one day trip to our nation's capital. While in Washington, the Veterans visited the World War II and many other memorials.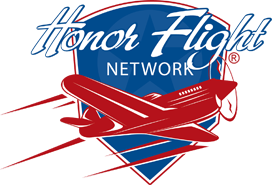 Their return flight, AirTran 1503, landed just after 10:30 pm and hundreds of family members, veterans, local organizations, law enforcement, emergency services and community well wishers were at the RSW Welcome Home ceremony.
Help us salute our treasured Veterans on their final mission: Honor Flight. Share the patriotic, feel good story of the year!
Email for additional details.
JROTC Palmetto Ridge High School Student Cadet Ashley Rich said after getting on the bus after landing from Washington DC "This was the most amazing thing I have ever done and its an honor to do it. I am in awe of the amount of support that these veterans get. I would do this everyday for the rest of my life if I could. Its such an amazing feeling. Thank you Collier County Honor Flight for the experience of a lifetime - feeling amazed!!"
Please check out these amazing photographs supplied by Ashley Rich on October 25, 2014 while escorting WWII Veteran Joseph Logan on Collier County Honor Flight's Mission 4. Additional photos are also shown provided by Collier County Honor Flight personnel.
Videos:
Arriving at (Southwest FL International Airport (RSW) the morning of the Flight
Mission 4 Vets assembling at RSW:
Mission 4 Veterans meeting JROTC Instructors:
A few moments at the Tomb of the Unknown Soldier:
(Little known fact: the soldiers guarding the Tomb will scuff thier heels as they march every few steps when they know there are Veterans in the croud, as a sign of acknowledgement and respect among soldiers)
Collier County Honor Flight Mission 4 Returns to RSW:
Collier County Honor Flight Mission 4 Returns to RSW (second part):
Image Galleries:
Gallery 1:
{gallery}Honor_Flight/Ashleys_Gallery_1{/gallery}
Gallery 2:
{gallery}Honor_Flight/Ashleys_Gallery_2{/gallery}
Gallery 3:
{gallery}Honor_Flight/Gallery3{/gallery}

Photos from Collier County Honor Flight's Facebook from Mission 4: